Regular chimney and fireplace maintenance is important to help keep your family safe from smoke, carbon monoxide, and fires. Whether you are needing a repair, or you would just like to upgrade your fireplace and chimney, our chimney repair and fireplace repair service pros can assist!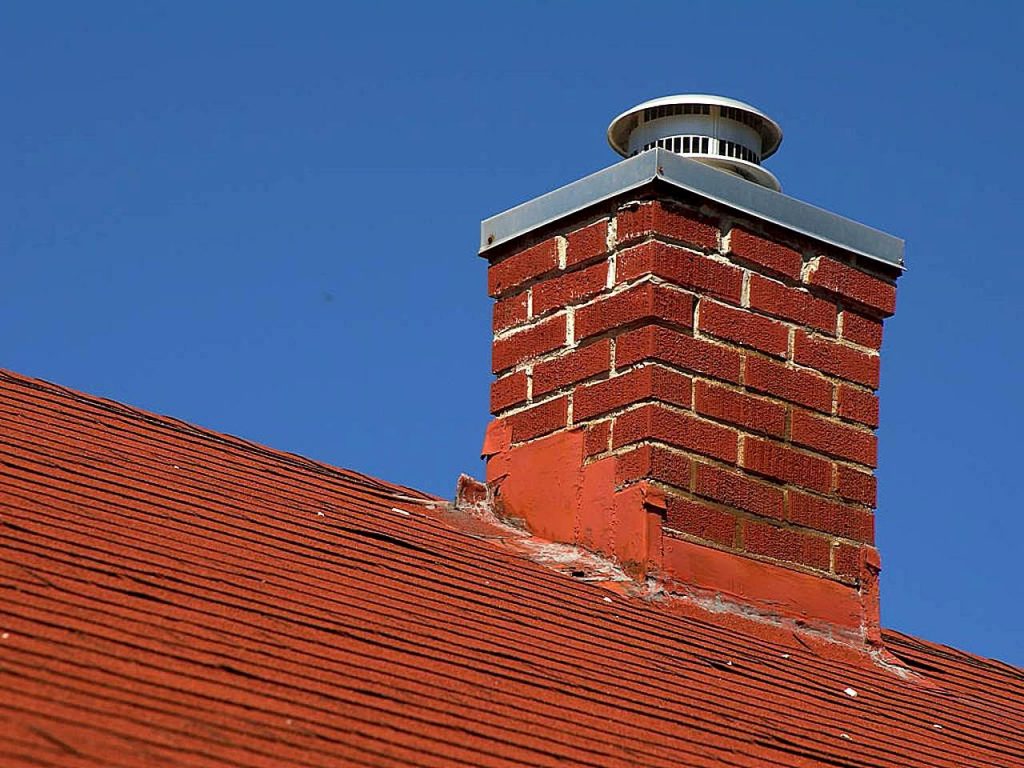 Chimney Repair
Our chimney pros handle all types of repairs and maintenance from chimney crowns and caps, to complete chimney rebuilding.
Flue Repair
The chimney flue is the internal shaft that vents smoke and gases which are created by burning a fire in the fireplace. Damage to the flue, cracks between the bricks, and deteriorating mortar occur after years of use. In cases of light to moderate damage, it's possible to fix the loose mortar and cracks. One of our specialists will be able to give you a flue repair estimate and recommend the best options for your home.
Chimney Liner
Adding a chimney liner or relining your chimney can help protect your flue from damage and prevent fires. The three main types of liners are metal, clay, and cast-in-place liners.
Metal Liners
Metal liners are a newly preferred type of chimney liner for upgrades and repairs. They are usually produced from stainless steel, although they can sometimes be made from aluminum as well. Metal liners are are very versatile, available in rigid or flexible models, and most any home can accommodate them.
Clay Liners
Clay tile liners are some of the most common type of chimney liner. The majority of older homes have clay liners. They are fairly inexpensive, but require regular maintenance to make sure that flue tiles don't crack, split, or break.
Cast-in-place Liners
Cast in place liners are a light material similar to cement that is installed inside the chimney for a seamless flue. These types of liners tend to be difficult to. install and expensive. Over time, they can begin to develop cracks and require relining.
Our pros can help determine the best options for your home.
Call us at (877) 959-3534 for Chimney Repair or Fireplace Repair.
Chimney Crown
The chimney crown is very important. It serves as a protective concrete umbrella or rooftop for your entire chimney. This protects your flue and chimney from rain and other elements.
When the chimney crown develops cracks or becomes damaged in any way, it allows rain water seep through the chimney and expand and contract. This can cause severe damage to the entire chimney if not repaired. When discovered early, basic repairs can be made to prevent issues from occurring.
Chimney Crown Sealing
If cracking in the chimney crown is minor, the cracks can be filled with patch and a waterproof sealer can be applied on top. This will safely block water from entering.
Chimney Crown Repair and Rebuilding
In situations where there is more extensive damage to the crown, it may be necessary to rebuild it. If the chimney is still in good condition, then it's possible to rebuild only the crown. This will protect the chimney for many more years. It's important to have a professional chimney repair inspect the crown, flue, and entire chimney to ensure all areas are safe.
Chimney Cap
A chimney cap protects your home in many ways. It keeps rain, snow, and, dirt and animals out of your fireplace and prevents hot sparks and embers from flying out and into your roof. You should never run your fireplace or wood burning stove without a chimney cap.
Chimney caps are made of galvanized or stainless steel, aluminum, or copper. Our chimney service technicians can replace your chimney cap or install a new one on your chimney if you don't have one yet.
Chimney Damper Repair
Many people confuse the chimney damper with the flue. The flue is the inside of the chimney that smoke travels through. The damper is the part of the chimney that closes off air flow to the outside. When a damper becomes old, it needs repair. Generally repairing or replacing the existing old metal damper can be costly.
It's much better to install a top sealing damper. They are less expensive, and every effective. A top sealing damper will keep cold drafts and undesirable weather outside. A significant amount of airflow can leak in through the chimney from the outside, making your home feel colder in the wintertime. This can easily add up to hundreds of dollars per year in extra heating costs.
Chimney Rebuilding
There are times when a quick repair isn't a good solution and a damaged chimney needs to be completely rebuilt. Our expert chimney experts can do chimney masonry repair and complete chimney rebuilding.
Call us at (877) 959-3534 for Chimney Repair or Fireplace Repair.
Fireplace Repair
We can help with full fireplace repair service including firebox repair, refractory panel replacement, fireplace door repair, gas log repair and replacement, fireplace screens and clean out doors, and more.
Firebox Repair
The firebox is the area inside the fireplace where the fire burns. This part of the fireplace can sometimes need repairs. Firebox tuckpointing is a process that removes old mortar joints. The surface between the joints is cleaned, and then the old joints are filled with new cement. Cracked or loose bricks can also be fixed.
Refractory Panel Repair
Prefabricated fireplaces contain refractory panels. These panels are repaired by cutting and sizing replacement panels, fitting them together and installing them.
Fireplace Door and Gas Log Sets
Fireplace doors and gas logs are a nice improvement for your fireplace. The newest gas logs are attractive and realistic looking and are much cleaner than wood burning. We can help with any variety of fireplace repair and improvements.
Call us at (877) 959-3534 for Chimney Repair or Fireplace Repair.
Chimney Repair by State